While your garage door itself serves as a barrier between the inside of your home and the unpredictable nature of the outside environment, it's the garage door accessories that really shine when it comes to protecting you and your family from unforeseen events.
At Overhead Garage, safety is our first priority. If we aren't protecting you and our technicians from harm and inconvenience, we aren't serving you properly. In order to make on our promise, let's explore some must-have garage door accessories.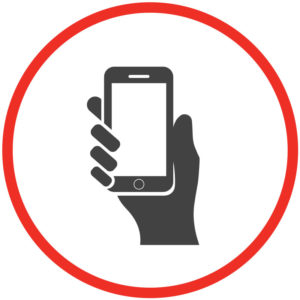 OHD Anywhere App and Smart Wall Controller
​​​​​​​​​​​​​​​​​​​​With the OHD Anywhere™ App and Smart Wall Controller, you are given the ability to control, and monitor, your garage door from anywhere. Available for all iPhone and Android users, this anywhere app allows you to:
Monitor the current position of your door

Instantly know whether or not someone is operating your garage door

Operate your door from anywhere

Access the history of your garage door use (including dates and times)
With this amount of information, you can rest easy and enjoy peace-of-mind.
Where do we really see this app shine?
For those with children, knowing whether or not your child made it home safely, from school or a friends house, is extremely important – especially in the dead of winter. We have countless OHD customers who now make their children enter the home through the garage. With the Anywhere App, they know if and when their child made it home safely.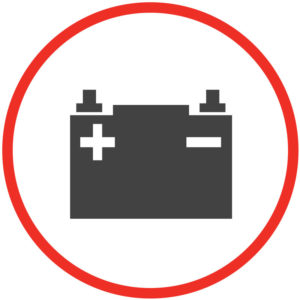 Battery Backup
Whether due to severe weather or a random fluke event, a power outage means a paralyzed garage door.
Yes, if you have access to your garage, you have the option to pull the emergency release cord, manually lift the door, and reconnect the release mechanism. However, this can become qutie the task, and we often hear of customers failing to properly reconnect the mechanism. If not properly reconnected, anyone is able to open your door manually.
Do yourself a favor and have a backup battery installed. In the event that your home is victim to a power outage, a battery backup allows you to continue operating your garage door. Easy to install and designed to be unobstructive (charged and powered via a connector cable running between the opener and unit), a backup battery is a no brainer. Installation is easy enough for you to do yourself, but if you have any questions or need any assistance, feel free to give us a call.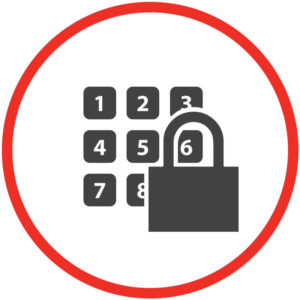 Conversion Kit
Just as credit card skimmers steal credit card information, code-grabbers have the ability to steal your garage code. As these thieves get smarter, code grabbing becomes easier. With a conversion kit, your garage door opener features a CodeDodger security system. This system continually roles your code among billions of combinations, making it impossible to grab your code.
Located near a military base? Conversion kits also serve to alleviate frequency issues near these Land Mobile Radio communication systems.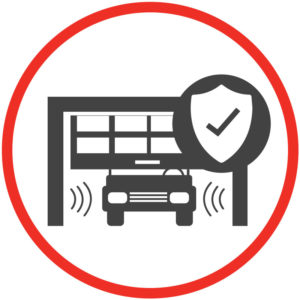 Safe-T Beams
Protect yourself, your children, and your belongings from the potentially destructive force of your garage door.
With our self-diagnostic Safe-T Beams, your garage not only reverses in the event that your sensors detect a obstruction, but they also possess the ability to:
Alert you of improper installation or malfunctions

Send you a self-diagnostic code – each code represents a unique problem and solution

Adjust sensitivity

Automatically reverse door if any component malfunctions
These safety beams have the potential to prevent severe bodily harm and high repair costs.
Stay safe and enjoy peace-of-mind by fitting your garage with these must-have safety accessories.