We receive calls, on a near daily basis, from people unable to leave their home or business because of a garage door that refuses to open. With our 24-hour garage door repair service, you are never far from freedom. Getting people on their way, protecting their assets from theft and harsh weather conditions, and keeping people safe are what make us proud of what we do.
When it comes to garage door repair, it's important to remember that attempting to fix it yourself should never be an option. Many components, particularly garage door springs, are under extreme tension and are likely to cause severe damage to you and those around you. If you have a broken spring, or any other garage door issue, our humble team of experienced technicians will have your fix done quickly, precisely, and safely.
Through our years of garage door repair experience, the most common issue among homeowners and business owners, is a broken spring. Commonly blamed on the garage door opener, a broken garage door spring can be hard to identify and is extremely dangerous. In order to determine whether or not your issue is related to the spring, look or listen for these common signs:
A loud, one-time noise from your garage
Garage door won't open, or will only open a few inches
Your garage door spring hasn't been replaced in the past 5-7 years
An obvious break in the spring
From commercial and residential doors to basic openers and controllers, our Fargo garage door repair team is experienced in all makes, models, and sizes. Additionally, our team is experienced in Midwestern work ethic, transparency, and relating to our customers. It's as important to us to educate you on the workings of your garage door as it is to conduct the actual repair. You deserve to know exactly what is wrong with your garage door and why we are doing what we are doing.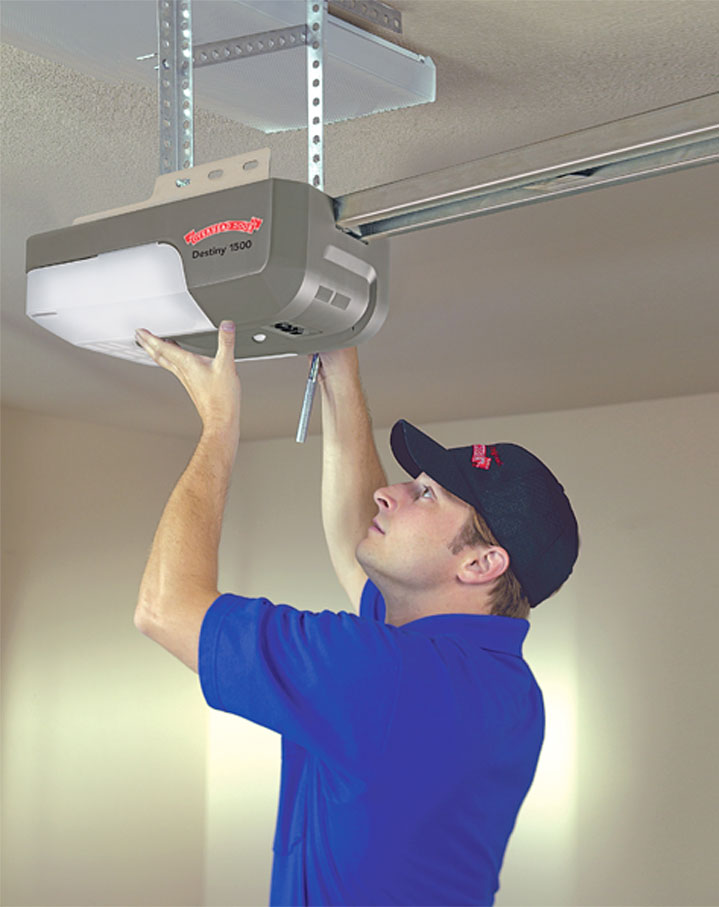 With your satisfaction and safety as our first priorities, we provide you with a free estimate of all necessary repairs. By diagnosing no more than is needed to get your garage door running as usual, we bring full transparency to each job.
As we mentioned before, we take much pride in making sure people are able to leave their homes safely and when they need to. We know how frustrating it is to face a broken garage door at 3 in the morning. To make on this promise, we offer 24-hour emergency garage door repair service. No matter the time of day, we have team members ready to assist you with any repair needs.