Overhead Door offers a wide range of commercial garage doors, to fit a variety of needs. We know your commercial overhead door must be tough enough to withstand the daily use of your business, secure enough to ensure your workplace is kept safe, and integrated enough that operating your system is simple.
Built from the highest-quality products, and backed by a Red Ribbon Distributor, you can trust your commercial or industrial garage door to be long-lasting, hassle-free, and unparalleled.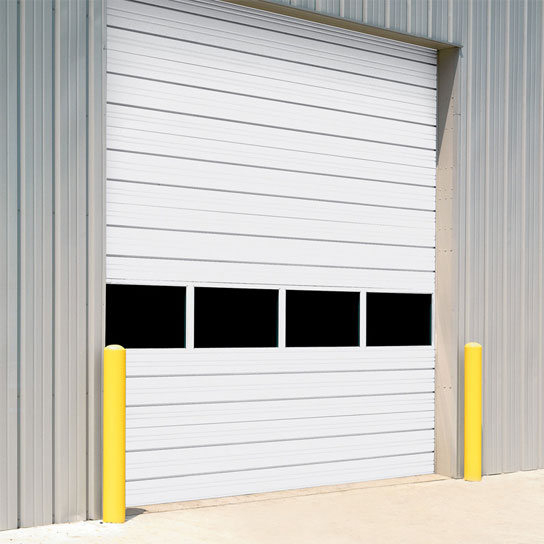 ADVANCED SECTIONAL
Ideal for applications where climate control, durability and low-maintenance are important factors.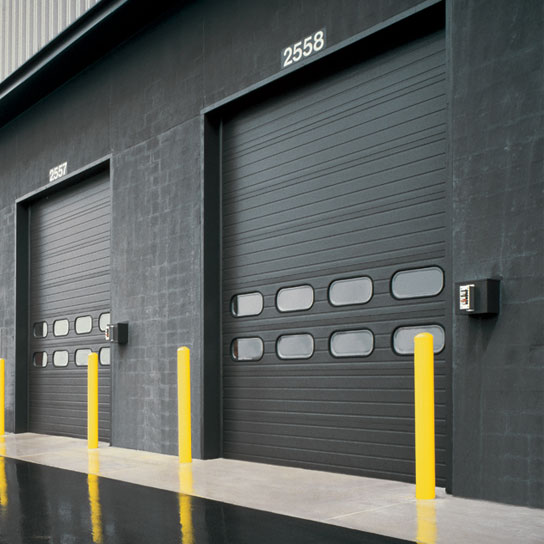 THERMACORE® DOORS
Our premier insulated sectional steel door – ideal for applications that need the best in thermal efficiency.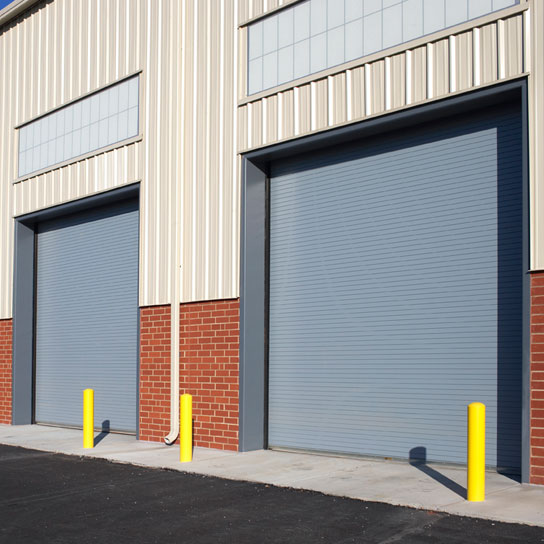 SECTIONAL STEEL DOORS
A complete selection of steel and insulated steel doors with the panel profiles, gauges, track styles and hardware you want.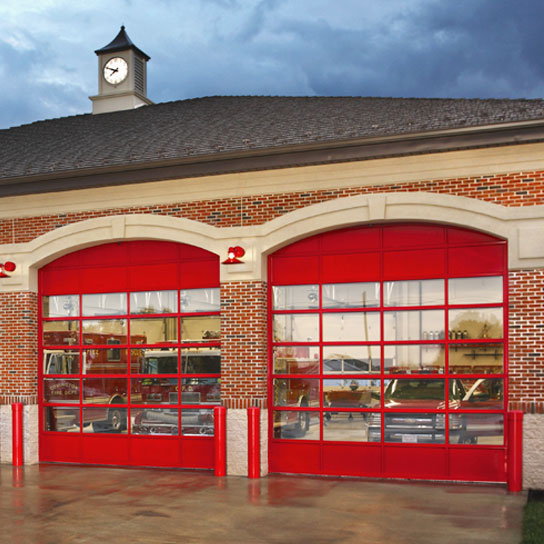 ALUMINIUM GLASS DOORS
Designed for applications that need visual access and light infiltration in a handsome style. Ideal for service stations, fire stations and retail environments.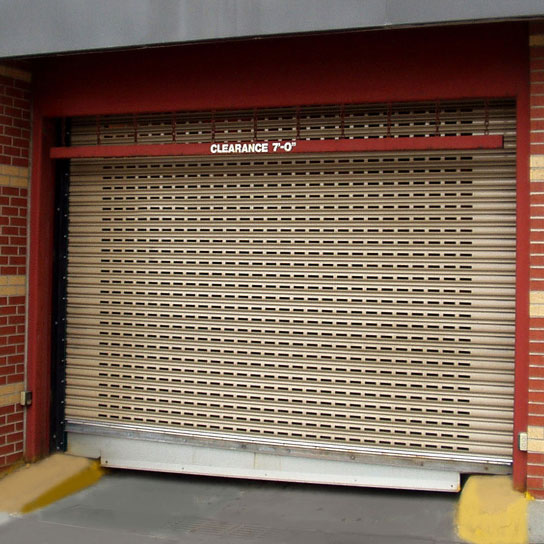 ADVANCED SERVICE DOORS
Designed for the most demanding requirements, these secure and durable rolling steel service doors offer the high cycles of a high-performance door.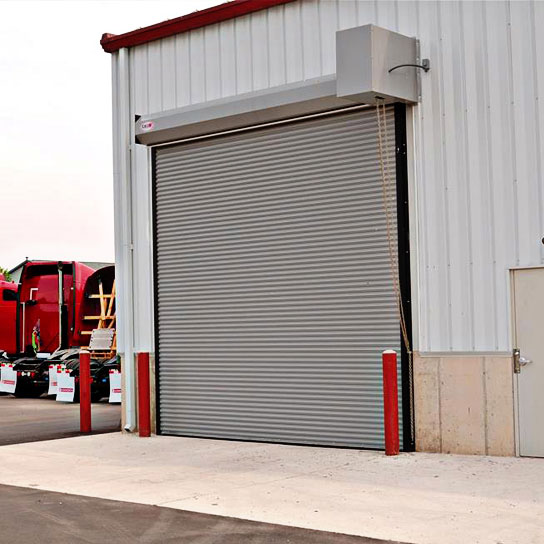 ROLLING STEEL DOORS
With a wide range of options available, these doors ensure your side-room and headroom requirements are met with ease.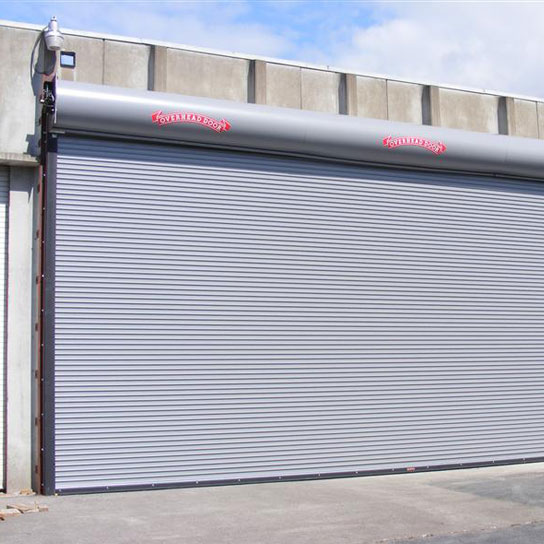 FIRE-RATED DOORS
Designed to close automatically in the event of a fire, these rolling steel doors meet demanding UL and FM fire-safety standards.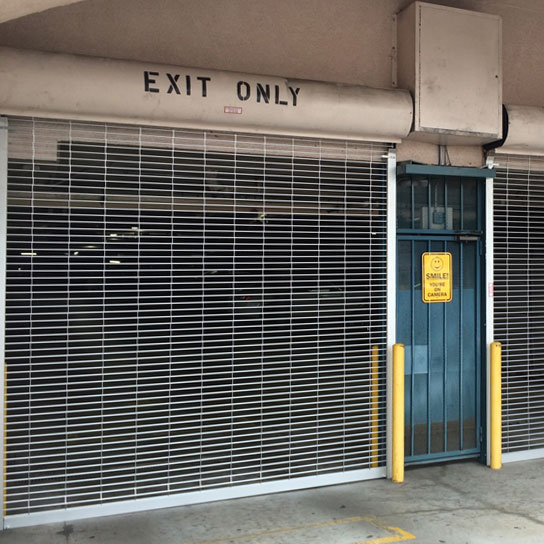 SECURITY GRILLES
Our side-folding and upward-coiling security grilles offer an attractive solution for the reliability and peace-of-mind you need for your business.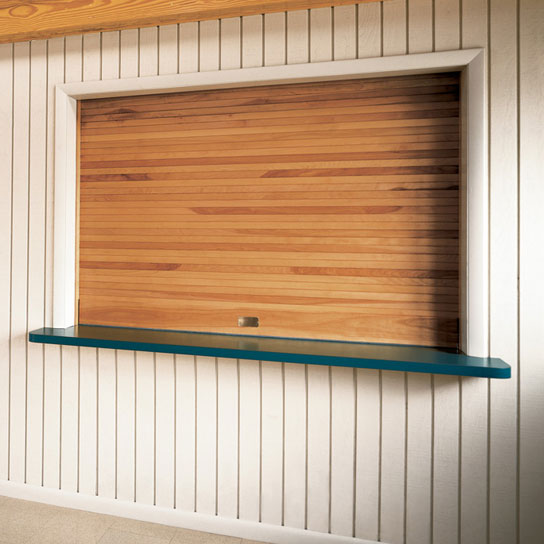 COUNTER DOORS
Overhead Door rolling counter doors provide a multitude of attractive solutions for smaller openings to 20′ wide and 9′ high.
Contact us today to find a commercial door that is perfect for your business.